About Us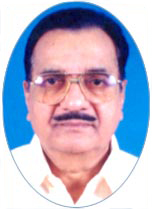 Shakti ENGINEERS has been established by Shri. G.S.Ghorpade in the year 1978.

He has obtained his B.E. [ Elec. ] from M.S. University of Baroda in the year 1958.

He has worked with M/s. Kirloskar Brothers Limited Kirloskarvadi in their Tool and Industrial Engineering Division for two and half years.

He then joined M/s. Industrial Electrical Equipments Co. as a partner in the year 1962. He developed many special purpose Electric motors during period till 1976. He then started as a consulting engineer, but the consultant business was too passive for him.

Shakti ENGINEERS was started in the year 1978 and is now doing a lot of Import Substitution and development work in the field of Geared motors, Rotary Vibrators, etc.

We are now looking for bigger and better opportunities of expansion in this field with your help and blessings.